Directory
About ScrantonKidsGuide.com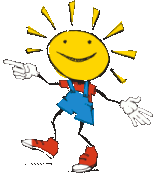 Come visit the scenic mountains of Scranton/Wilkes Barre and enjoy what the greater outdoors has to offer. In the summer months you can explore the numerous state parks such as Rickett's Glen and enjoy hiking, fishing, biking, picnicking and camping. In fall take a kayak ride on the Susquehanna River and watch the leaves change. Visit our local farms for apple and pumpkin picking and don't forget to pick up some amazing fresh baked goods. In winter it is the perfect time for skiing and ice skating. Don't forget to check out our local hockey team the Wilkes Barre Scranton Penguins. Spring brings fishing season and with numerous lakes, streams, and the river there are many places to choose from. Don't forget your boots for a little old fashioned creek stomping!
Looking for a little indoor fun? Then explore the many great family activities. Start by learning about the rich coal mining history by taking a 300 foot journey below ground at the Lackawanna County Coal Mine Tour. Next, explore the rails at Steamtown National Park. Then, take a short trip across the parking lot to visit the Trolley Museum where you can take a scenic ride through Scranton on a trolley. Looking to add a little magic to your trip? Then don't forget to visit the Houdini Museum where you can attend an actual magic show. These are just a few of the amazing ways to spend a family day out in the Scranton/Wilkes Barre area.
Written by Lindsey Johnston
http://www.crumbsinthecouch.com/cc/